And that's only the beginning...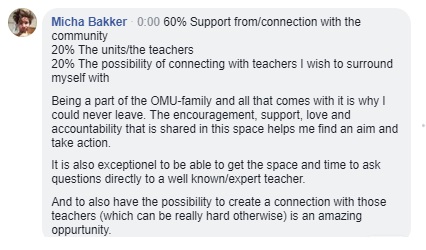 The Online Movement University is one of the best investments I've made in education. And I have two Bachelor degrees. - Diana Ngo

I have stayed [in OMU] because of the amazing opportunities to learn from the best teachers in the world...to connect with a global community. The biggest reason I have stayed and will forever be a part of OMU is family...transcending the physical movement practices to deeper connections with myself, the practice, and the world around me. - Kyle Estep
-----
You're not here to learn about your run-of-the-mill 'fitness' -- after all, anyone can make anyone else sweat.
You're here to move, expand your repertoire, and learn how to be a better mover.
Maybe you're looking for the best education on movement that you can find.
Maybe you want to learn from a great mentor and master a skill.
Maybe you want to find and train with other skilled practitioners.
The thing is, it's admittedly to find a place where you can truly develop your skills, receive a world-class education, and join a tight network of people...all at the same time.
But what if there were a place where the best instructors of human movement in the world taught?
Where you no longer had to search far and wide for a mentor to connect with?
Where you could go all-in and practice with people who were just as curious, excited, and dedicated as you were?
That's exactly why we created...

The Online Movement University.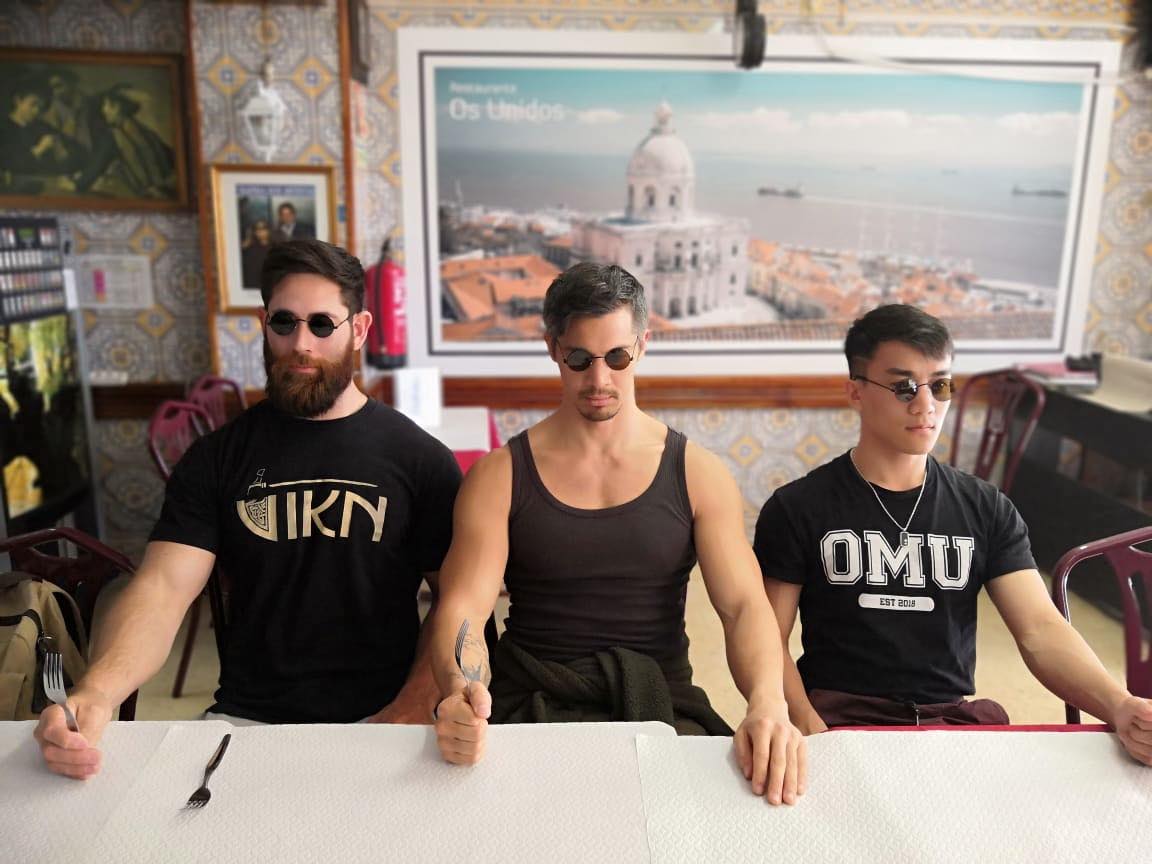 (That's us -- from left to right, Daniel Murakami, Jon Yuen, and Jonathan Huynh-Mast. Between us three are 40 years of training, practice, and teaching professionally.)
Hi, we're the Headmasters, and we designed OMU to be the ultimate training ground for movers.
Each and every month, we invite the most skilled and renowned instructors of human movement to teach their area of expertise directly to our students through an online course.
But we have to warn you...we don't provide you with any certificates or degrees here.
We provide you with what really matters: hard-earned skills and results through education and effort.
So if you're looking for a place to add some letters to the back of your name or resume, you won't find it here.
Instead, you'll find a place where you can truly become the best mover you can be with the best people you can possibly be around.
And don't take our word for it.
Just listen to what our current members have to say about OMU:

When I joined OMU, I had no idea what I was in for. What I found was a diverse community of knowledgeable, passionate individuals looking to help each other become the best mover they can be, regardless of style or interest. I'm now family with gymnasts, dancers, acrobats, crossfitters, athletes, handbalancers, jugglers, and trainers all around the globe. - Benjamin Cary
And before you continue...
Check out this quick video message from one of our Headmasters, Jon Yuen.
"But what will I be learning if I join?"
We add new online courses every month, so there's no shortage of things to learn and explore.
As an OMU student, you'll get immediate and unlimited access to ALL of the course material in our vast library AND all future courses!
Take a look at them below: