In this two-day workshop, we will work within two central themes of movement: the Internal and the External.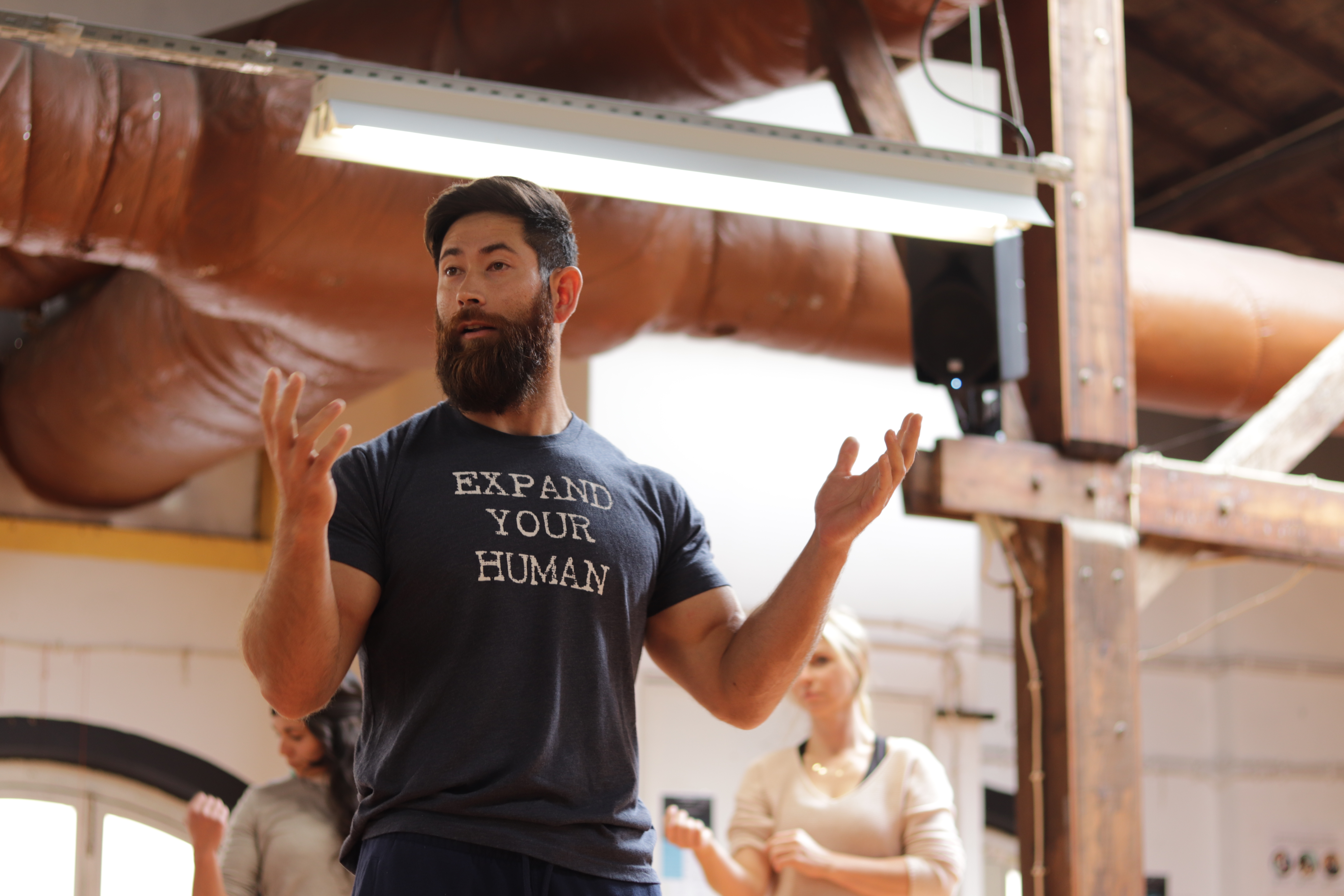 This workshop aims to:
a) provide not only tools, but frameworks and perspectives to help you deepen your understanding of the principles that underlie human movement and
b) maximize your application of this knowledge to both your professional and personal practice.
Specifically, we will be working directly in:
Controlling & Understanding (in)Tensions
The Foundation of Flow
The Physics of Motion
Task-Oriented Training
Structured & Unstructured Play
The Body as Rhythm
and more.*
The workshop will be led and taught by the three lead coaches and trainers of the Online Movement University: Jon Yuen, Daniel Murakami, & Jonathan 'Mirth' Huynh-Mast.
-A notebook & pen or pencil to take notes
-Clothing appropriate for movement (flat-sole shoes, long-sleeve shirt, etc)
-Appropriate Visa (if traveling from a foreign residence that requires one)
Workshop Location Address:
Egelingzeile 6, 12103 Berlin, Germany
Saturday, April 4th 2020 (9:00am - 5:30pm)
Sunday, April 5th 2020 (9:00am - 5:30pm)
-
To register for this workshop, please click the 'Register Now' button below! You may either register in full or split your registration into two monthly payments.
Until February 20th, we are giving a 15% discount on all registrations!
Please use the code BERLIN15 if you desire to pay in full or BERLIN2020 if you desire to split your registration into two monthly payments.
*content subject to change.